The new update that we have released today comes with a lot of major and minor improvements as well as some bugfixes. But most importantly:
You can now create caves!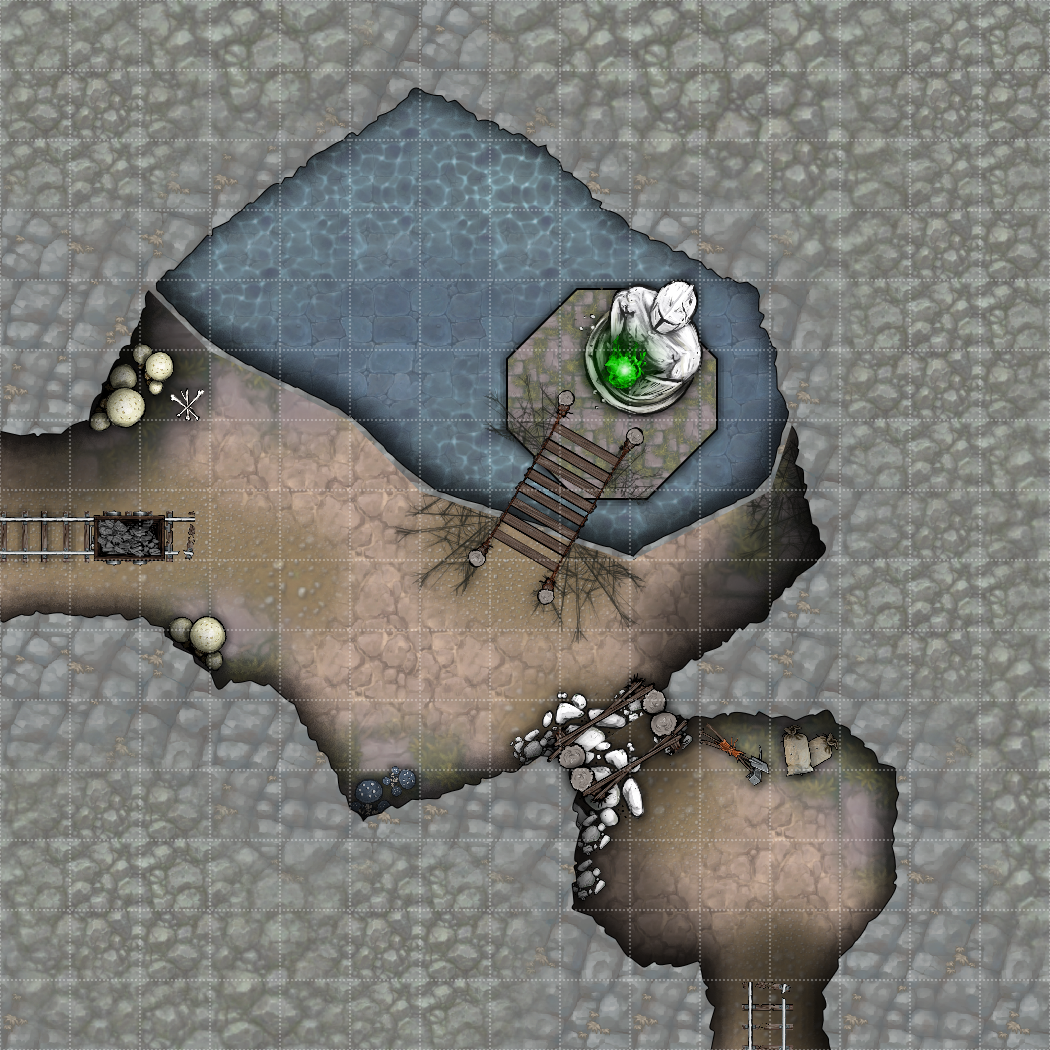 When creating a room, or adjusting a wall-segment you now have the option to "cavefy" your walls.
Simply select the new cave option for your wall-types, or select a wall-segment and adjust it.
1) Draw a cave by selecting the room tool and choose the new option "cave".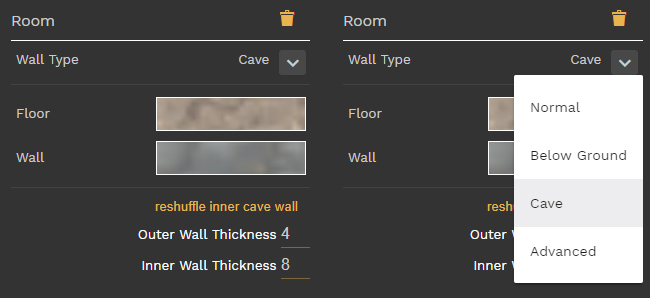 As you can see, you can also reshuffle the cave walls and adjust outer- and inner wall thickness.
2) You can also select wall segments and apply a cave effect to them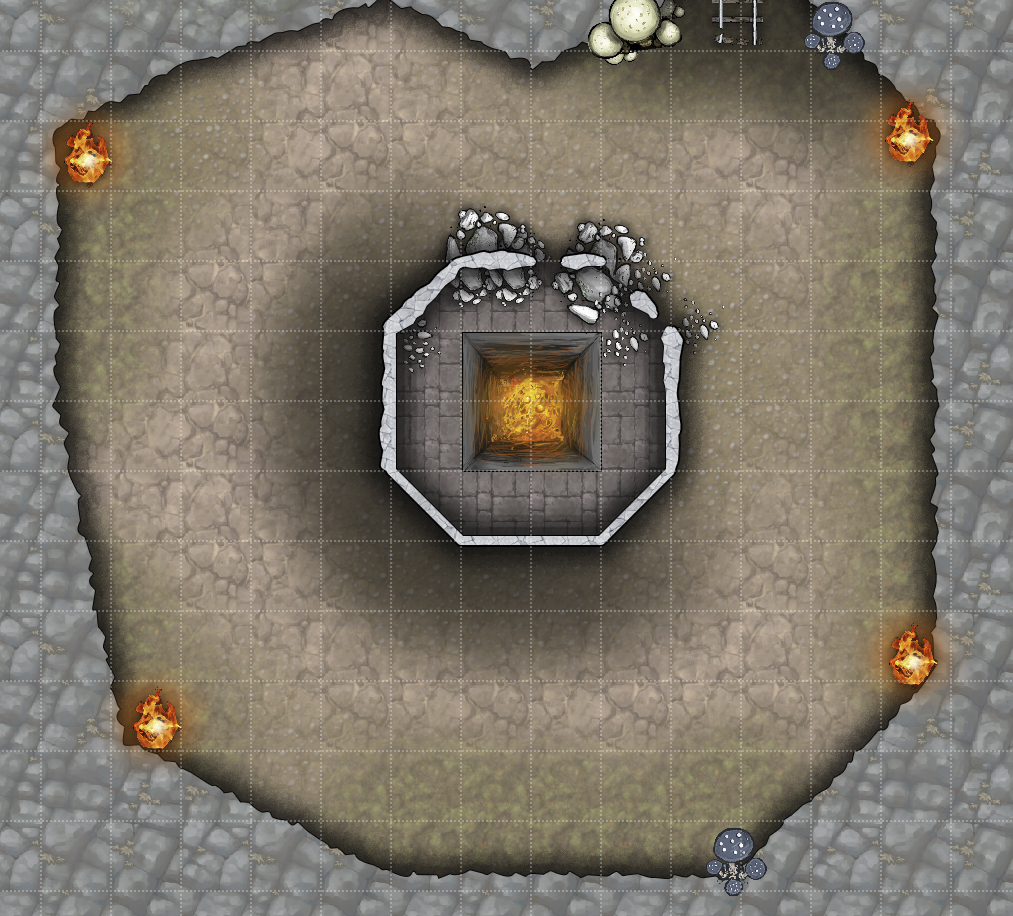 Simply select a wall segment by clicking on it and choose if you want to apply an inner- or outer cave effect.

New Flavor-Props "Cave", "Fire" and "Traps".
To round things up, we have added new flavor prop sets for caves and fire.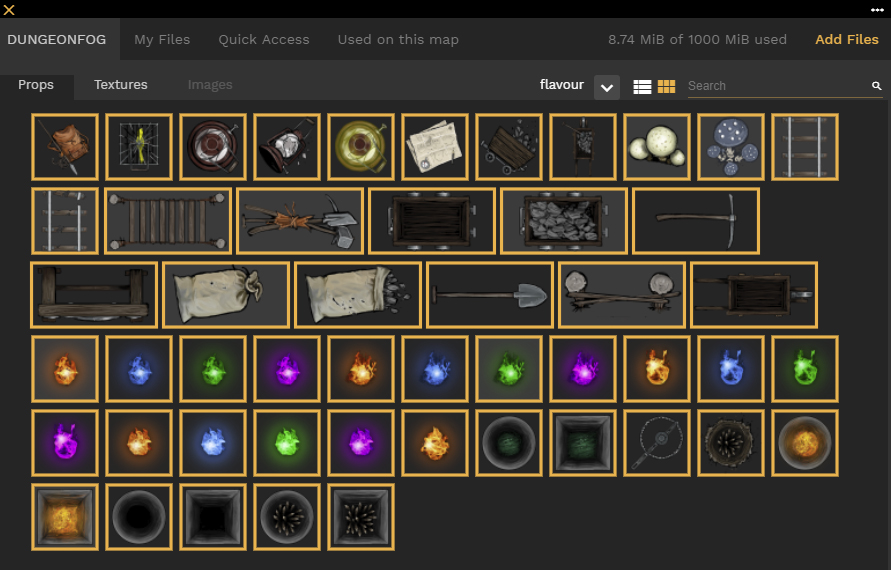 Since we already have the trap-props, we didn't want to keep them from you - but please keep in mind, that we will apply changes to them as soon as we address the traps and hidden objects mechanic.