We are looking for the best maps in our public library - and you can help us find them!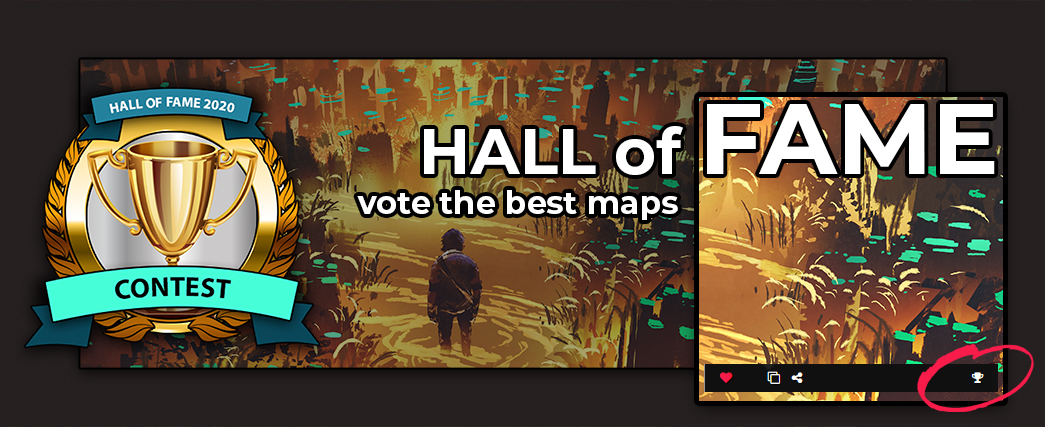 Starting today we have launched our Hall of Fame contest in the public library.
You will notice that we have added a special vote icon for this occasion and you have a new section "My contest votes" in the toolbox of your public library.
You can distribute a total of 5 trophies amongst all maps that are in the public library.
The 5 maps with the most trophies on March 31st will be rewarded:
Special "Hall of Fame" badge

Each winner will receive one 6 months OnDemand Code

We will promote those maps on the website, in social media and there will be a dedicated search option for "Best DGNFOG maps" in the public library.
To give you a little incentive for voting:
Everyone who placed 5 votes will receive a special mini-prop pack containing five exclusive assets.

We will also raffle off five 1 months OnDemand codes to everyone who has placed 5 votes on the maps during the contest time.
Those winners will be notified via email once the contest has ended.
So what are you waiting for?!
Happy voting!
Till