We have updated the "My Maps" section to give you a more intuitive interface.
Your map collection remains organized by folders and maps, but we have cleaned up the lists and have worked on a way to reduce the amount of icons.

Each list item can now be navigated by either clicking on the active areas of the list, or by expanding the sidebar menu.
Clicking on the left side of the list will open the map or the folder:

Clicking on the right side of the list will give you a preview of the map and all the infos.
Just click on the image to edit the map, or on the details to edit your map name or description:

You can now add an image to your folders when you edit the folder details: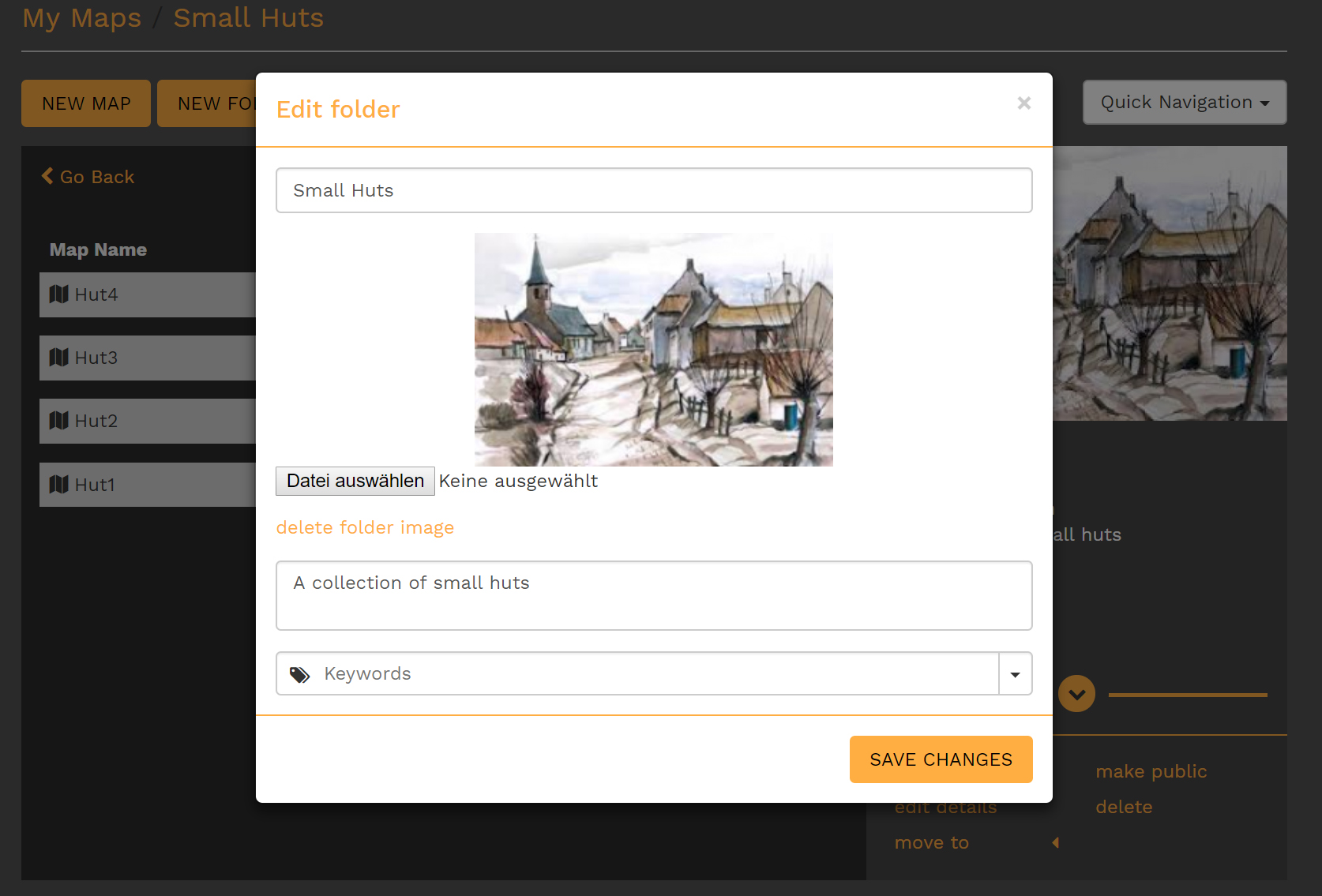 Have fun testing and let us know what you think of the new interface.