Today we have released a new feature for the platform together with some requested features and some minor bugfixes.
Private Sharing
You now have the option to share maps with your friends, without making a map public to everyone. Although we would love to to have all maps always public for everyone, we are aware that there are occasions, where you don't want a map to be visible for everyone.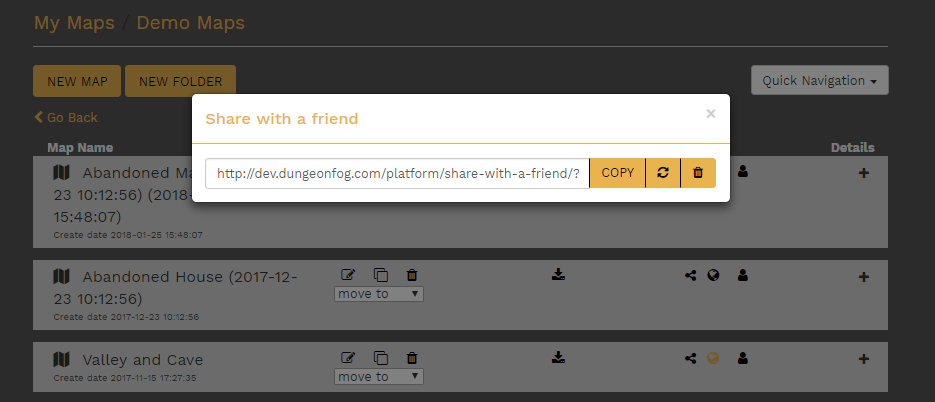 You can now create a private share link and send it to your friends, so they can clone the map to their account. You can also manage those links in your profile, in case you want to prevent that link from woking anymore.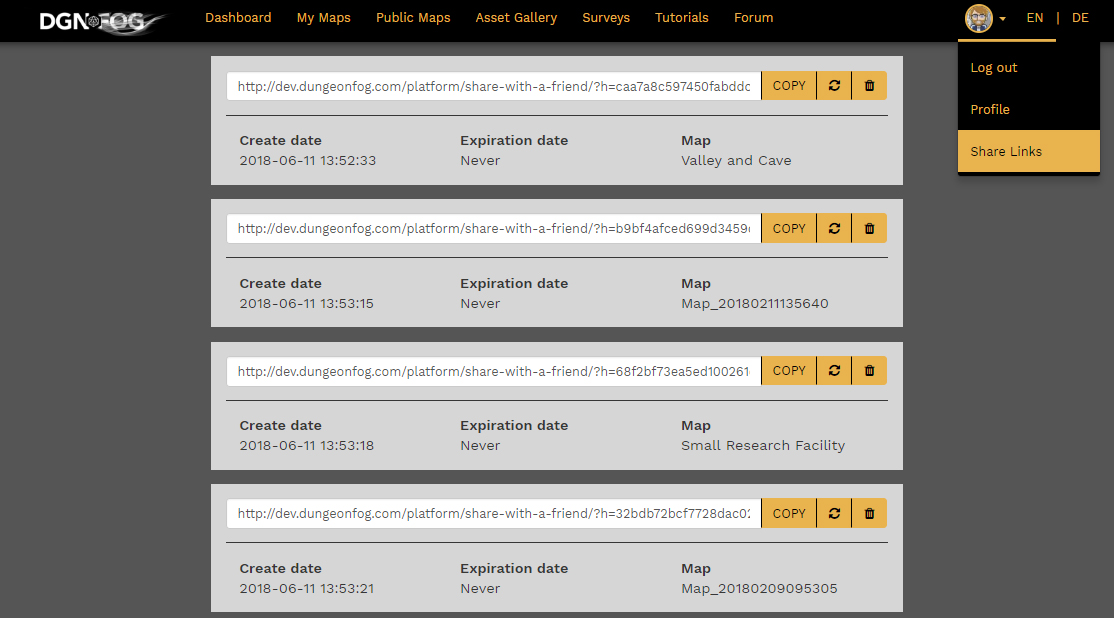 Other improvements
Stay logged in

- We have finally found the bug that prevented you from staying logged in.

Change email

- We have added the option to change you email address in your profile.

Clone preview images

- We have fixed a bug that prevented you from having a preview image of your cloned maps.

Asset Library in German

- We are currently updating all assets to be available in german too.

Discord preview - We replaced the discord preview on the dashboard with a widget to show who is currently in our DUNGEONFOG discord available.