DUNGEONFOG – Online map maker & authoring tool for RPG game masters
With the extensive DUNGEONFOG Editor you can draw your RPG tabletop maps with just a few clicks – No more patching up map tiles! Create multi-level dungeons, terrains or entire worlds in an instant. Generate your GM-Notes automatically and export or print high-res images and notes, or send a Fog of War version for your players to your TV!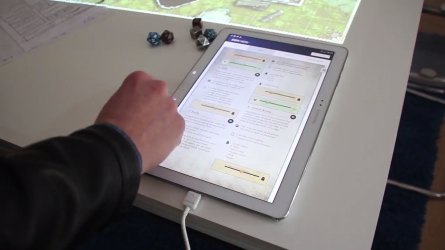 Late on your game preparations?
DUNGEONFOG is not just a drawing tool. It identifies each object on the map and converts it into a textual description, creating all the notes you'll need for your game. You can then edit the notes, change the layout, download them as PDF, or access them via smartphone or tablet — they're interactive too!
"It looks amazing - it's hard to explain how easy it is to use. A must have for GMs out there!"

— Chimpions RPG
Spend less time preparing your tabletop game-sessions and more time focusing on your story.